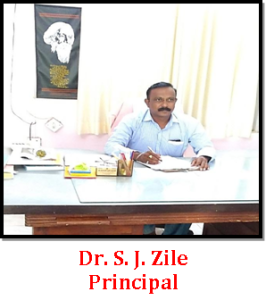 It's an immense pleasure for me to have few words with you.
We began our journey in the year 1962. The Purpose was to impart basic knowledge of Agriculture especially to the students in rural areas. "Shiksha Mandal" a century old, value based, organization has been supporting us in our efforts.
The "Diploma in Agricultural Science Course", Rural Institute, Pipri is recognized by Dr. Panjabrao Deshmukh Krishi Vidyapeeth, Akola. We have more than 200 acres of land under cultivation. Our teachers and students through various activities and projects have been trying to bring reforms in the life of our farmers. By completing this diploma our students are able to join higher education in agriculture. We have six agricultural related subjects besides English, Physics, Chemistry and Biology to teach them. We impart them latest theory as well as practical knowledge of agriculture to keep update. We have been marching ahead with outstanding 100% results & securing a place of university topper from our institute.  Our students are capable to face challenges & to compete with the world outside.
At the end, I extend all my wishes to those who are contributing in the field of agriculture!